Miley has been looking a bit like the shaggy dog lately, so yesterday I took her to the groomers to try a Schnauzer cut. Oh my goodness, she came out half the size that she went in!
I thought she looked adorable.
Russ laughed his butt off.
Cooper didn't recognize her as our dog.
(You'll just have to imagine what she looked like beforehand though because I hadn't taken any pictures of her recently.)
(Actually, I'll help you're imagination by showing you this picture from the internet. This is a grown Schnoodle, but Miley's hair looked exactly like this... except of course she was much cuter ;)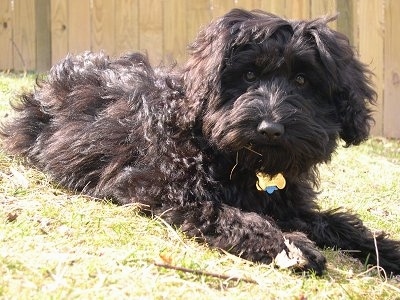 Random google search photo. NOT Miley.
THIS is Miley!
The only thing that could be cuter are her feet, which are usually kept longer-haired like the legs, but with all the mud we have around here in the winter sanity called for a shave. And it's already helped a ton.
Have a great weekend, everyone!